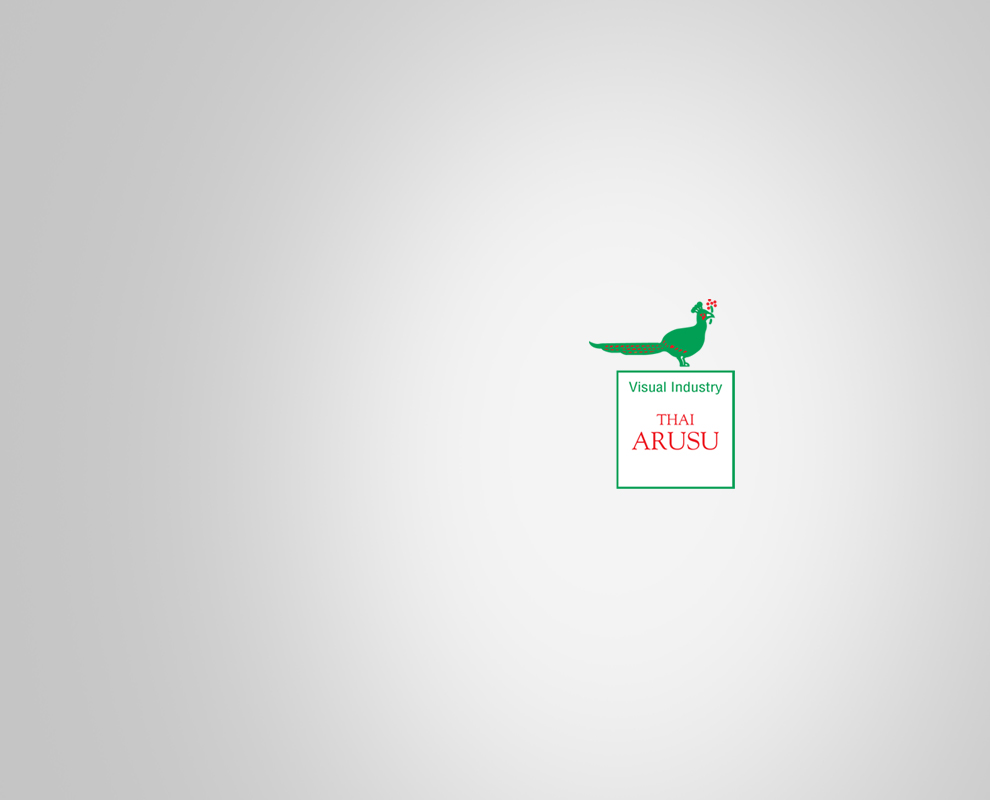 Company Profile
An idea is just the beginning of a creation that only some can successfully accomplish. With 30 years of experiences in shaping creativity for modern businesses, Thai Arusu, a joint-venture of Arusu Japan, is the leading expert in design and interior decoration. The company's long and trusted presence earns Thai Arusu a revered spot in the existing customers' perception and at the same time
attracts new customers that continue to grow in number.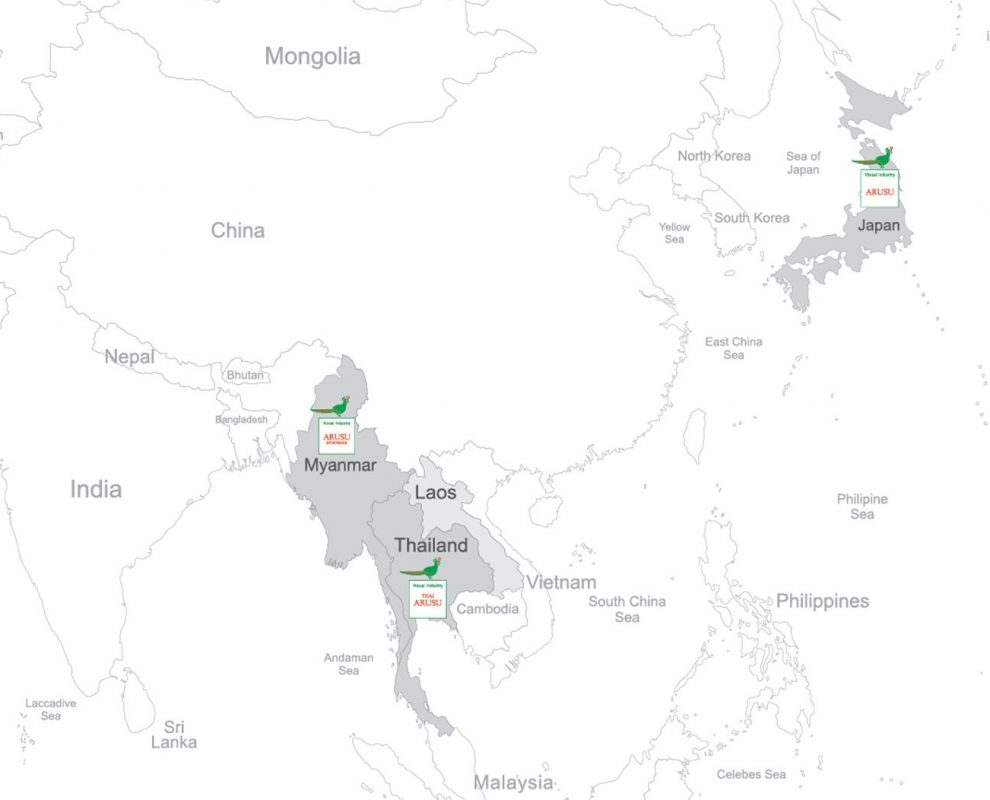 Company Profile
Established in June 1984
A joint-venture of Arusu Japan and Saha Group
First Department Store in Thailand decorated by us : Sogo Thailand.
Leading expert in

Interior & Exterior Decoration
Innovative Design
Store Evolution
Promotion & Graphic
Public Relations
Event Marketing

Areas where our services of Department Stores decoration are covered Thailand and Indochina
Having our own Furniture Factory
Expanded its operations to Myanmar in November 2015
Current permanent staff : 80
Our team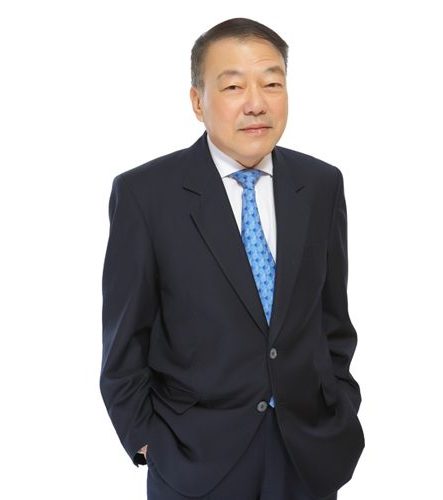 Manu Leelanuwatana
President
Determination and dedication are successful formulas of Thai Arusu, a joint-ventured company of Arusu, Japan. Interior designs and decorations for prime department stores were Thai Arusu's starting point which also became our masterpiece that has earned the company a great reputation. Today, Thai Arusu is one of the leading companies in service business which has gained more and more important roles in line with the growth of Thailand's internal economy and the importance is now in macroeconomics .
Thai Arusu has specified clear goals to make our growth sustainable in order to build company's foundations solidly and to learn to prepare for readiness to expand our business to AEC and other countries, which we ultimately regard as a challenge to Thai Arusu's determination to become one of Thailand's internationally known companies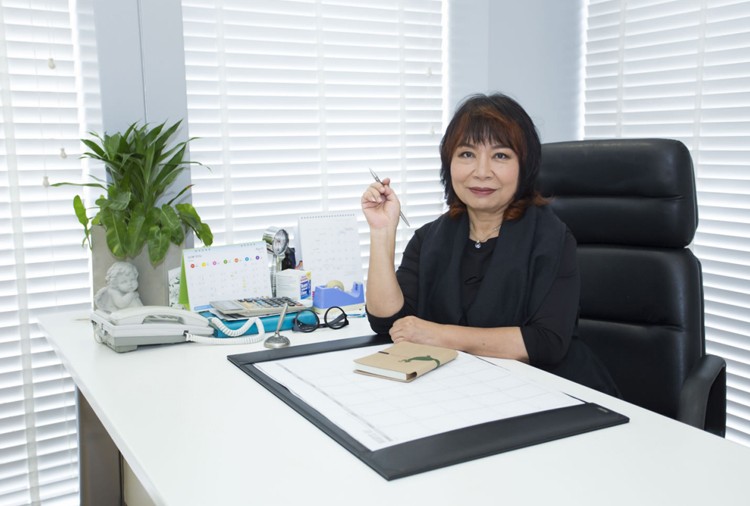 Pisamai Chunmanu
Managing Director
As of now, Thai Arusu is definitely ready to handle all aspects of today's boundless world. For the past 30 years, the company has placed an importance on a number of developments in order to build sustainable readiness in a number of areas ; such as, the readiness of our teams of staff who have been constantly trained to improve their skills, the readiness of our brand new and unique ideas to match our clients' needs, the readiness of our after-sales-assistance which is one of our core services, and our readiness to maintain our clients' images we  are always aware that we must stably keep up with the demands of our clients.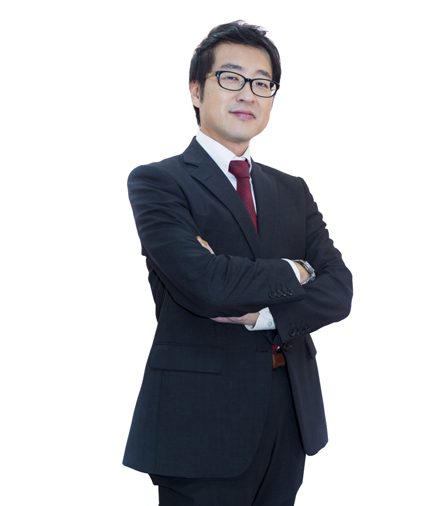 Koji Sato
Deputy Managing Director
タイアルスは百貨店、アパレルショップ、飲食店、物販店、
美容サロン、オフィス、ショールーム、什器デザイン、
リノベーション等、多種多様な業種のショップデザインから設計・
施工までトータルにお客様のご要望にお応えしています。
1984年の創業以来、お客様に満足していただく事を何よりも大切
にしながら歩んでまいりました。
日々激しく変化する社会の中で、お客様が思い描く店舗・ディスプ
レイイメージをプランニングし、独創的な環境デザインと、創造性に
優れた数々のディスプレイを通して、人の温もりを感じる環境を
創り続けていきたいと考えています。
これからも皆様のよきパートナーとして、常にお役にたつ会社で
あるよう、「豊かな創造性と優れた生産性」を理念に、
デザインから設計・施工まで行う、総合ディスプレイ企業として、
よりいっそう精進していきます。
Thai Arusu Care
The 3rd Year of Returning Fertility to Nature
To instill the consciousness of nature caretaker's duty, continuous campaigns must be conducted until people possess a habit of loving their own habitation and natural surroundings until it becomes a social responsibility. For the above reason, Thai Arusu has carried on the 3rd year of "More Trees to Fight Global Warming" project at Mangrove Center in Wat Klong Kone District, Samutsongkram, to encourage our management and staff to take good care of nature and its environment through growing Mangrove Forests. This is not only to conserve marine life's reproduction sources and habitats, but also to protect the shore from storms during stormy seasons, to return fertility to the ecosystem, and to build a balance between human and nature to exist together in harmony.
Ever Steady, Ever Strong